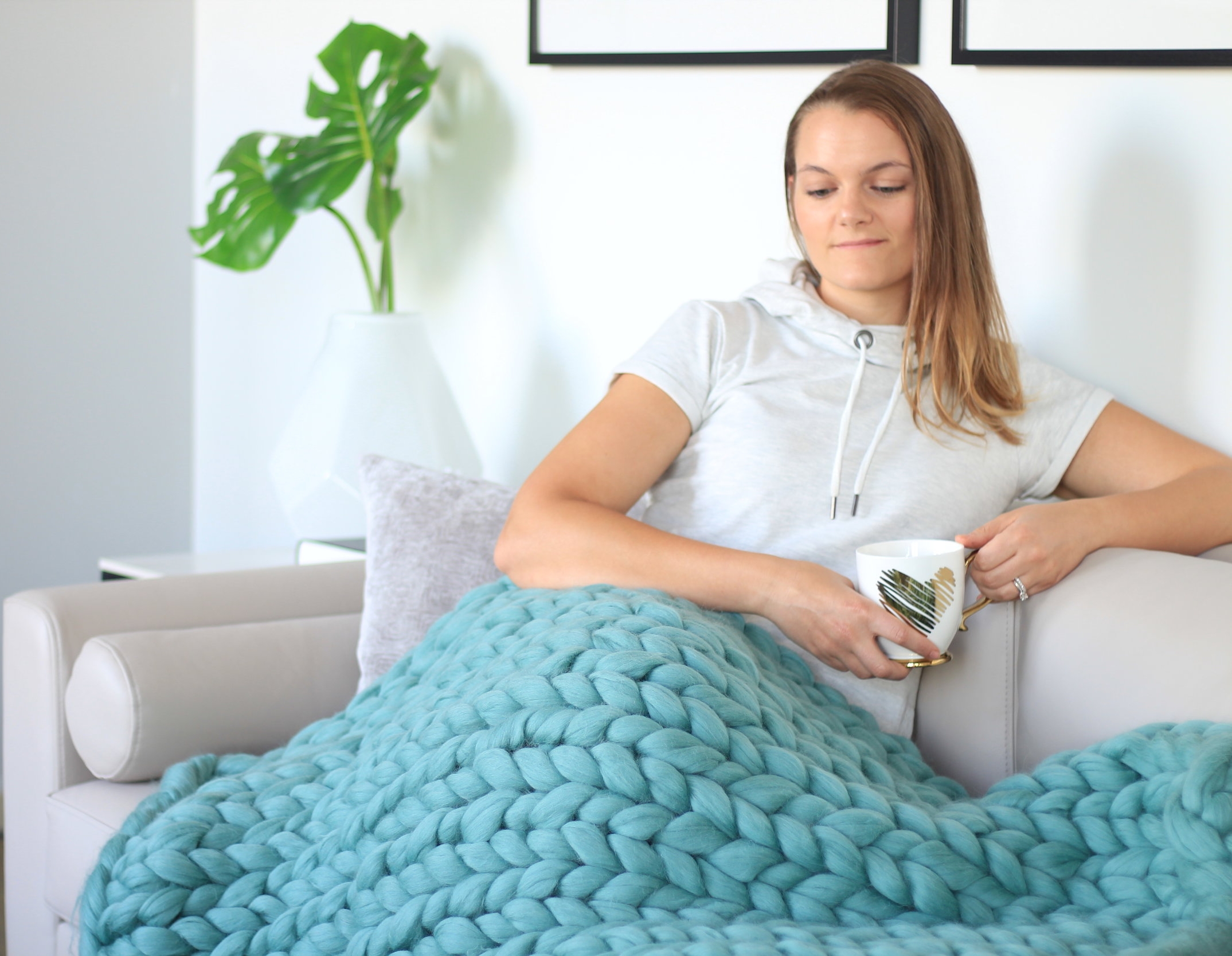 "I only want to create things that I would use in my own home."
"30% of my life is spent napping. I would like to perfect my nap space."
Our Story (unfiltered)
It all began with a once in a lifetime trip to every North American's favourite vacation spot - Montreal, in mid-winter. We had recently gotten married and decided to get an early start on our tans in the dead of February. It was -30 degrees, but it was warm in our hearts. At this point, Lindsay was mid-PhD, and had picked up knitting as the day-to-day life of medical science research was often...less than fulfilling. Knitting provided a meditative process that resulted in direct results - much unlike bench top science.
Kevin was (and still is) a musical hustler - trained in jazz performance on the sax, he was raised in a family of entrepreneurs, and had already launched a few businesses over the years. As a true entrepreneur facing a  creative maker, he couldn't resist the urge to capitalize on the knitting creations his wife was making.
"No", she said, "I want it to stay a hobby, I don't want it to become more WORK."
However, after a few dreamy days of enjoying the sights and sounds (and lack of feeling in finger tips and exposed skin), the prospect of creating something beyond simple home made knits grew in Lindsay. Late one night, after deciding to look into jumbo knitting (and maybe too much wine and cheese, who's to say how much is too much though, really), she realized that this could be so much more than just a small owner-operator venture. The seed had been planted. And the opportunity to create something outside of science, and get experience in creating a business became an attractive prospect.
"LETS DO IT!!!" She finally agreed.
Maybe there was more wine and cheese. It's all pretty fuzzy at this point. But what we DO know, is that this decision was made while staying in a cozy apartment nestled in the lovely Montreal neighbourhood, Verdun.
FIN.